Welcome To FITOOR
Best Indian restaurant in Mississauga.
From the land of exotic feasts & the home of spices, we bring to you the magical combination of flavourful Indian cuisine made irresistible with our 'obsession' for food at 'FITOOR'.
We take you on a mesmerizing journey of sweet, spicy, savoury, and tangy recipes that are cooked with love & served with gracious hospitality. The beautiful quaint interiors and welcoming vibes are perfect for a casual yet upscale dining experience at one of the most happening location in GTA.
The taste of our tradition & culture is enhanced with the purity of our ingredients. The Kashmiri Saffron in our biryani is an aromatic invitation for your senses. Our Chef is a maestro of spices and renowned for his culinary expertise. The menu at Fitoor is an exquisite collection of classic delicacies like the mouth-wateringly 'Famous Delhiwala Butter Chicken' & in-house special ' XL Kesar Pista Gulab Jamun' to stimulate your taste buds.
Service That's Splendid
Explore this paradise of flavours with service that's simply splendid! Come to Fitoor for a simple meal, a celebration or just for a good time & experience Indian dining like never before.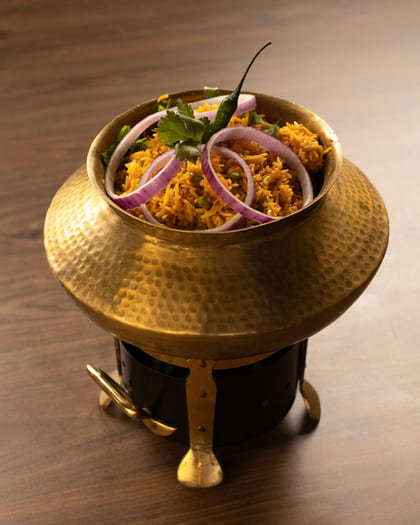 Delivery
Your favourites delivered to your doorstep